Rinks & Links.
Register your team today!
Rinks & Links is a combined competitive hockey and golf tournament at the Sensplex and Stittsville Golf Course.
2021 Teams | View History

---
Friday, June 11 & Saturday, June 12, 2021
---
What's Included
Breakfast at the Sensplex
BBQ Lunch
Pasta Dinner
Three hockey games
18-holes of golf
Powercarts
Prizing
Contests
Registration Gift
Thanks to our host venues and sponsors!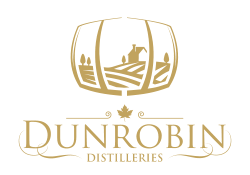 ---
Pricing
$TBA plus tax per team
Teams must be made up of one goalie and seven players
Team captains are responsible to pay for his or her team in full at the time of registration, and then collect from team members
---
Itinerary
Breakfast at the Kanata Bell Sensplex *Tentative
7am-12:30pm, Hockey
BBQ Lunch at Stittsville Golf Course *Tentative
1pm, Shotgun
Dinner at Stittsville *Tentative
8pm, Presentations
*If meals are not permitted, pricing will be adjusted accordingly
---
Format
Divisions TBD
Teams that won their division the previous year move up a division and teams that came in last move down a division (some exceptions may apply)
Senior Teams are for players 45+ with two people between the ages of 35-45.
Maximum one professional hockey player and one professional golfer allowed per team
---
Hockey
Three hockey games per team
Each game is worth three points (4 for a win, 2.5 for a tie, 1 for a loss)
35-minute running-time games
Four-on-four hockey
---
Golf
Teams of 8 are divided into partners of 2, based on skill (scoring average or handicap)
First nine holes are scramble format (1 point for winning, 1/2 point for tie)
Second nine holes are best ball (2 points for winning, 1 point for tie)
Ladies will play 12 holes total (first six holes are scramble format for 1 point; second six holes are scramble format for 2 points)
Team match-play
---
Sponsorship: Silver
Two hole signs (designed and produced by ClubEG)
Logo/link on three main websites (ClubEG, Stittsville, Sensplex)
Mention in all speeches and presentations
Logo in all tournament advertising
$500
Sponsorship: Gold
Team entry
Presenting sponsorship (Rinks & Links presented by…)
All items in Silver sponsorship plus prominent logo placement
Stittsville foursome
One ClubEG Membership
Two hours of free ice at the Sensplex
$2,000
---
This event is going to be extraordinarily good!
---
Note: Payment must be received within two weeks of registration and cancellations are subject to a $25 fee. Cancellations within two-weeks and no-shows do not receive a refund.
---
Any Questions?