Nine & Dine
Every second Friday at a different course.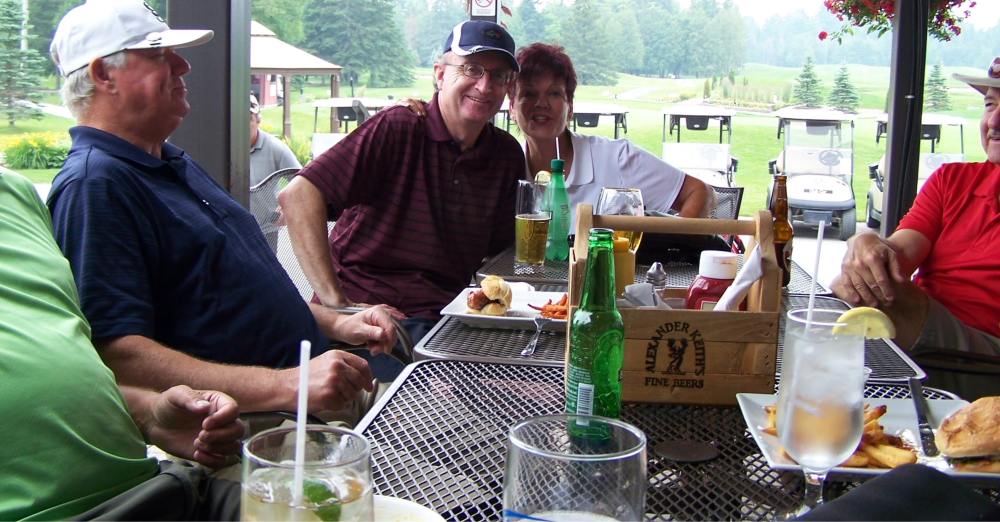 Come on your own or bring your friends.
Everyone's welcome including ClubEG & Slammer Tour members, friends and guests and the general public, as long as you like golf and a good time!
---
It's about fun!
Nine & Dine is designed for singles and couples who just want to get out for a little friendly golf after a long week... and have some fun. It's a two-person scramble format — meaning both you and your partner hit, and pick the best of the two — and we have lots of great individual and end of season prizes.
---
Sign up with a partner... or we can match you up.

A-class players who sign up together can play in the same foursome, but not as a team; both will be partnered with a B or C-class player... just to keep things fun!
No membership fees: just come on out when you can and pay as you play
$50 for ClubEG members / $60 for non members
Limited to 36 players each event so be sure to sign up early
---
---
Any Questions