Wednesday Mix & Match Golf League
Join your hosts, Charlene and Nicole, for a great time on the course!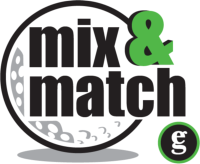 ---
Join this fun mixed league for golfers of all ages for 18-holes of golf on Wednesday afternoons at various courses throughout the region. Anyone is welcome to join us — just sign up below.
You can play every Wednesday or every once in a while — it's entirely up to you since there are no league fees: just pay as you play.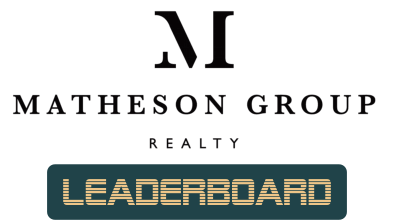 ---
This league aims to create a fun golf environment where players of every skill level get an opportunity to socialize with a little friendly competition, and try different golf formats. It's also about helping each other learn about the rules, etiquette and culture of golf so that everyone — especially the golf course staff and your playing partners — are always treated with the respect they deserve.
---

---
League Details
Scoring Medians
The league will maintain a scoring median for all players which will be used for match-play rounds, and to assist in the pairing of players for team events.
Formats
In the spirit of keeping the league fun, we play a variety of golf formats including match-play, best score, scramble, stableford and hidden partner throughout the season. Match-play format will either be in teams of two or one-on-one.
Stirling Johnston Points
Points are awarded as follows and each player's best 10 events are used for the Stirling Johnston Leaderboard for which we'll have some extraordinary season-end prizing:
Match win = 5
Match draw = 3
Eagle or birdie = 2
Par or better on the hardest two holes = 2
Attendance = 1
Optional Par-3s Hit The Green Contest
Prior to the start of play, the Onsite Coordinator (OC) will collect $2 from those who wish to participate. At the end of the round, you will receive the equal amount of tickets to hit greens. There will be a draw where the winner will take 50% of the pot and the other half will go to Teagan's Voice and Make-A-Wish, Eastern Ontario.
Kids' Monies (three putts)
Throughout the season, ClubEG raises money for two children's charities — Teagan's Voice and Make-A-Wish, Eastern Ontario — and after each event, the OC collects fifty cents for every three-putt per player, but this donation is of course purely optional.
Cancellations/Inclement Weather
The penalty for canceling within 48 hrs of an event is 50% of the event fee. If an event is canceled, or deemed to be an "inclement weather event", penalties will not apply, but this decision will be made at the course. No shows will be subject to 100% of the event fee.
---
Anyone can participate in our leagues, tournaments and events — but ClubEG Members get special member-only rates.