Monday Ladies League
Mondays after work with a 5-5:30pm start — west and east end events.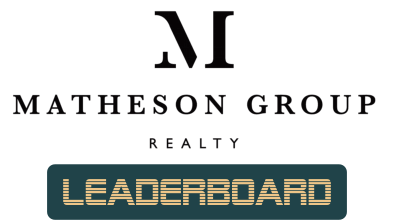 The ClubEG Ladies League is, you guessed it, specifically designed for women, Mondays after work for lady golfers of any calibre. It's a great way to get out in the fresh air, practice your swing and socialize with new friends — without the boys!

Sign up on your own, or with friends.
Overview
Monday League Coordinator: Julie Laframboise
Nine holes of social golf in the east and west end
Golf at different courses throughout the season
Optional 19th hole social after golf
Weekly 50/50 — raising money for The Kids
End-of-year banquet with great prizes
---
When is it?
Monday after work — book your dates as per the schedule
Come as often as you can
An email will be sent every Tuesday with tee times and the golf courses for the next week. You simply confirm with the onsite coordinator by Friday at midnight if you plan on attending
Please arrive 20 minutes before your tee time
---
League Format
Relaxed social golf for golfers of all levels
You always get points for every game you play
Come on your own or bring a friend (you get two bonus points for every friend you bring)
Points are awarded for various activities throughout the season
ClubEG Members and non-members are welcome
Various formats and fun competition to add a little spice
Cool contests including longest drive, closest-to-the-pin, monkey golf, and more
Fun, fun stuff!
Onsite coordinators look after everything for you
Send an email to Francine if you have any questions
---
Host Golf Courses
---
Sign up on your own, or with friends!
No initiation fees!
Pricing varies depending on course
Some higher-end courses will cost a little more but you can choose what works for you from the schedule
Pricing includes nine holes of golf, plenty of fun, and the chance to meet new ladies and make new friends
Bring a friend — get bonus points!
Points are awarded for a variety of activities
Optional meals, pull carts, and powercarts maybe purchased on your own
Lots of prizes — top prizes awarded on a points basis (the more often you play, the more points you earn)
The lady with the most points will win a great prize
Sign up here or send an email to Francine to register
Payment: we'll set up an account for you and bill your credit card on a weekly basis
All you have to do is let the onsite coordinator know you will attend, then show up and play! How easy is that?
---
Cool Contests
Closest-to-the-pin
Longest Drive
Other fun ones
---
Questions?
---
Cancellation Policy
Bookings may be cancelled 24 hours prior to event at no cost.
Cancellations within 24 hours will be billed at 1/2 price, and no shows are billed at full price.
Ladies League Rules (PDF)
---
Any Questions?